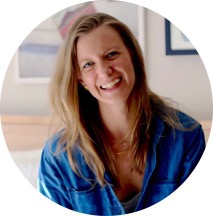 Hi, I'm Erin.
I'm an experienced writer and marketing consultant with 18+ years of success in helping organizations say what they need to say. I specialize in updating brands, developing communication plans, and writing effective content for clients in the higher education, healthcare, and B2B sectors. 
After working as a director of development and communications for Harvard University, I earned an MFA in Creative Writing from Sarah Lawrence College and now work with some of the top institutions and marketing firms in the nation. I'm currently based in Vermont. 
I understand how your prospects and customers think and I can tailor your content to capture their interest.
When you work with me, you get immaculate, on-point content. Quickly. I excel at taking on projects with minimal instruction and I'm damn good at handling a hot mess. 
I can assist with your marketing strategy, voice, competitor research, style guide development, stakeholder management, and content organization — or I can just turn out a 500-word letter from your president in a day or two. 
My goal is to make sure your marketing project is one less headache for you. Hand it off to me and move on to your bigger priorities, knowing you'll get expert, high-quality content back in time for that looming launch date.  
What I do best is motivate audiences.
To apply, to visit, to buy, to book, to learn, to give, to ask, to act. 
I am currently available to help you with:
Marketing strategy: branding updates, market research, message creation, audience identification, and campaign development

Digital content strategy: information architecture, usability improvements, content migration planning, conversion rate optimization (CRO), and search engine optimization (SEO)

Writing: copywriting, content writing, editing, and project management for print and digital media


Fundraising consulting: gap analysis, major gift strategies, annual fund growth planning, and fundraising communications creation
Contact
erin@erinelyons.com
773.485.1914